Gay Honduran Leader's Town Hall Tonight
& Sat. Milk Plaza Rally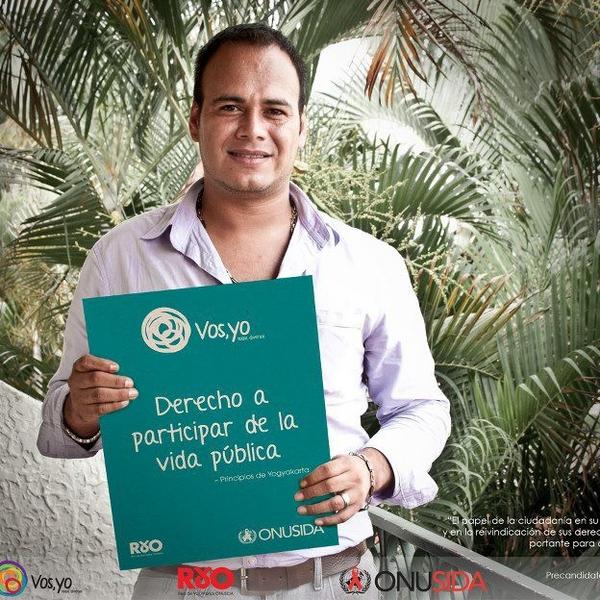 Two public events are scheduled for today and tomorrow featuring gay Honduran leader Erick Martinez, pictured, who is a candidate for a seat in the Honduran Congress.
Martinez is on a speaking tour to bring attention to the more than 80 murders of LGBTI people in his country in the past three years. In addition to his human rights work, Martinez is also an HIV prevention activist.
His two public events in San Francisco are as follows:
Friday, October 26: 7 PM
Public Meeting at 518 Valencia St. (near 16th)
Saturday, October 27: 1 PM
Rally at Harvey Milk Plaza, Castro and Market Streets
The Honduran Solidarity Network, Bay Area Latin American Solidarity Coalition and Gays Without Borders groups have coordinated Martinez's visit to the Bay Area. Martinez is available for telephone interviews with reporters and bloggers. Let me know if you wish to arrange a chat with him.
Please join us tonight and tomorrow and welcome Martinez to San Francisco, and show him our commitment to global LGBTI solidarity.